Did you know that there is a mobile app for Schoology? It is available for both iOS and Android Devices. With this app, you will have the ability to:
Access all of your Schoology courses and groups
Manage your classroom
Create and submit assignments
And more...
Download the apps on your mobile device here:
Schoology for iPhone (Apple App Store)
Schoology for Android (Google Play Store)
After opening the app, you will be prompted to sign in. Click on "Sign in through my school." In the "School" tab, enter "La Salle College High School." You will then be prompted to access the Single Sign On Page, click "Go to SSO." Log in using your Microsoft Account.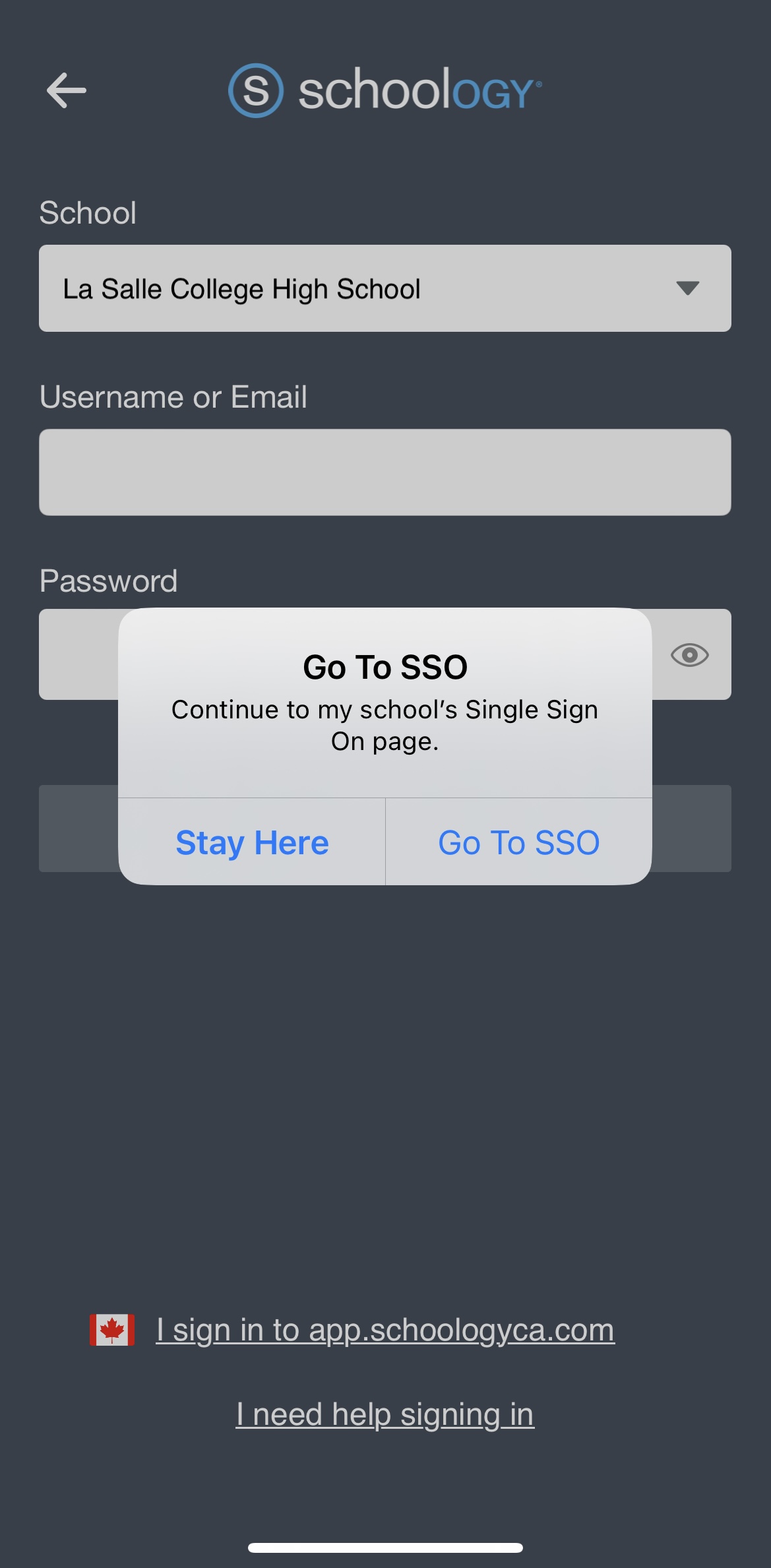 When you have successfully logged in, you will see your Course Dashboard. Simply scroll down to see all of your classes.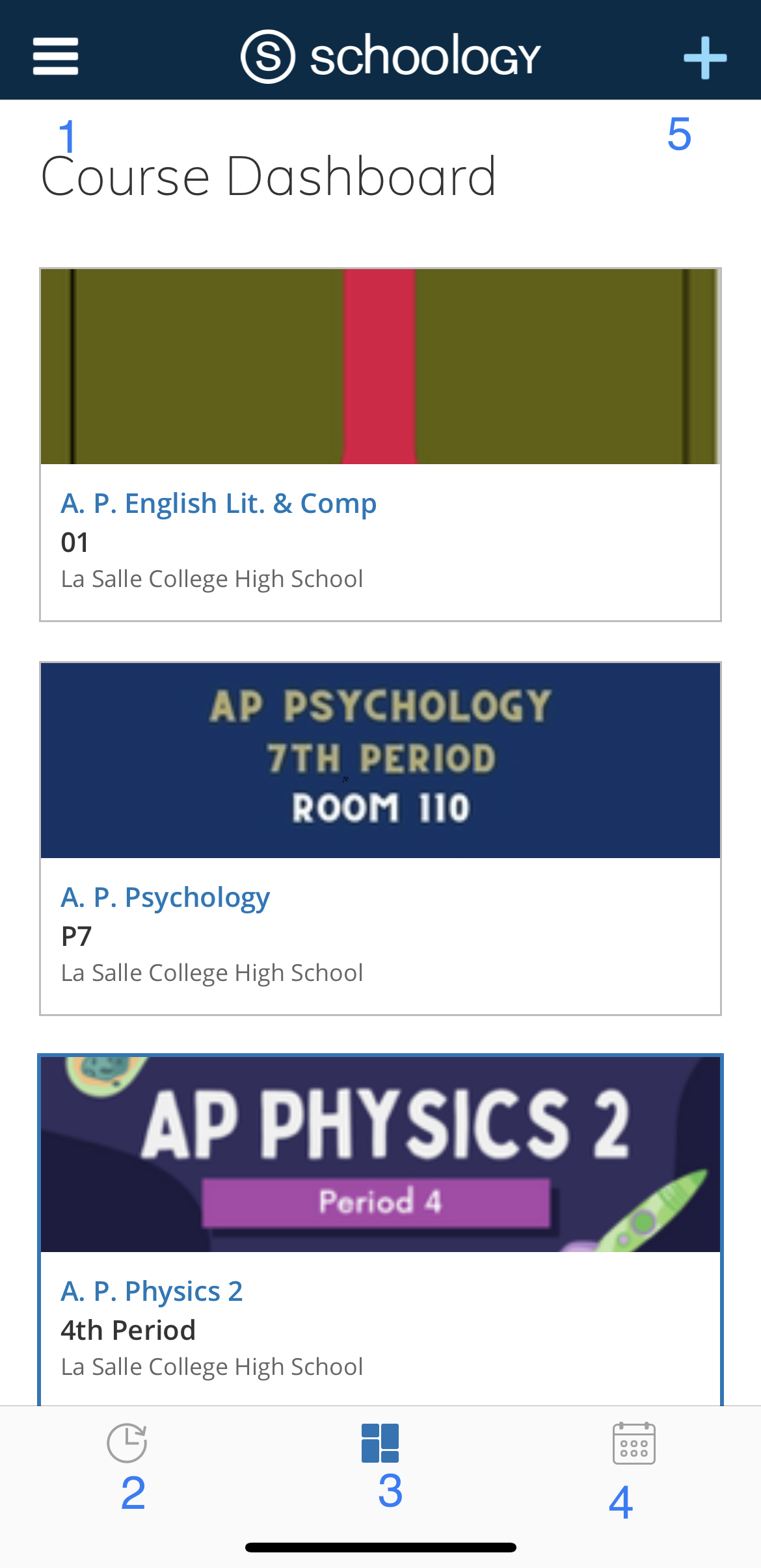 Around the screen there are 5 icons which allow you to jump between More Resources (1), Recent Posts (2), Course Dashboard (3), your Calendar (4), and Create a Post (5).