Did you know Microsoft Forms is built into many of your Office 365 apps? You can collect feedback from students with surveys and/or check for understanding with quizzes. Forms and quizzes can be inserted into a PowerPoint, OneNote Online, or even embedded into a Sway. You can also share a form link directly in an email or on the Portal. To get started, simply navigate to forms.office.com or click on the Forms icon from the LSCHS Office 365 page. From there, you will have the option to choose whether you want to create a New Form or a New Quiz.

If you would like to insert a form or quiz into a PowerPoint, you will need to select the slide you'd like to add it to, click the Insert tab, and select Forms.
When creating a form or quiz, you can customize the theme with your own picture or use those supplied by Microsoft. In addition, you have the ability to include pictures or videos with your questions to provide some context. You can use images from Bing, your OneDrive folder, or by uploading them from your computer. Videos, however, must be from YouTube.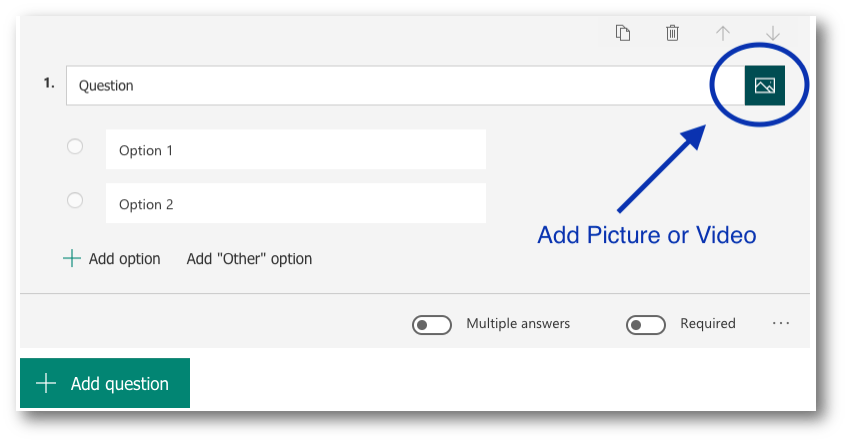 While formatting your form or quiz, you can set a start or end date, shuffle questions, toggle email notifications for responses, and even add a customized thank you message. These features can be edited by clicking the ellipses in the top right corner and then clicking Settings.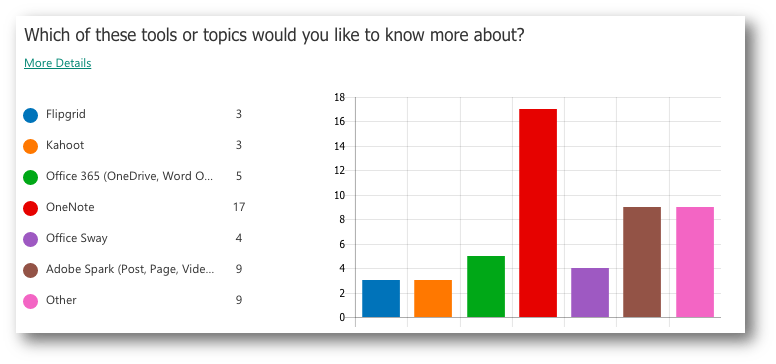 Once you have shared out your form or quiz and responses start rolling in, there are a variety of ways to interact with your results. To see your responses, go to the Forms page and click on the form or quiz you would like to review and click the Responses tab. A summary page will be displayed, featuring the total number of responses, average time to complete the form, and the status of your form (active/inactive). Built-in charts are also provided to break down your responses. Click View Results to see individual responses. This will display a single student's responses in addition to the time it took him to complete the form or quiz.

From there, you can choose to print individual responses or select other students. If you would like to view all of your response data in Excel you can click Open in Excel on the main summary page for that form or quiz.
Lastly, if you are looking to collaborate with another teacher on a form or quiz (perhaps you co-moderate a club or an activity) you can click the Share button while building a form or quiz and then click Get a link to view and edit which is located just below "Share to Collaborate".
If you would like assistance with Microsoft Forms or any other tools or technologies, please send us a message at TechIntegration@lschs.org.
Click here to learn even more about Microsoft Forms.